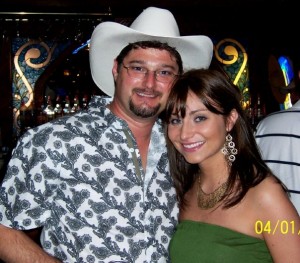 I was born September 20, Nineteen something in Fern Creek, Ky which at the time was a map dot on the outskirts of Louisville. My family farmed the area as fruit farmers since the mid 1800s. I am the youngest of two, I have a wonderful older sister who married her high school sweetheart and has two great kids. My Mom and Dad still live in the house I was raised in all those years ago.
I started working at 11 years old delivering newspapers and haven't had a day off since. My Dad wanted to be sure I had a good work ethic and while it seemed harsh then, it has truly paid off today. I graduated from Louisville Male High School and am blessed to have made many life-long friendships from that awesome experience. I came to Bowling Green in 1986 and started studying broadcasting at WKU where I finally finished in 1992.
I enjoy country living and country music and have settled in Southeastern Warren county on a couple acres. Working in country radio has afforded my many opportunities to meet the music makers. While too countless to list, I have to say they have all been extraordinarily nice and most of all genuine. My favorite artist is Gary Allan and while I have seen him perform 9 times, meeting him has eluded me…maybe someday.
As a very young kid I thought there were actually little people in the talking box (radio) and I wondered how they got in there…After I got a bit older, I realized with a lot of perseverance and luck, I could be in there too. I first went on the air at WKU's campus station in 1989 and got my first "real" gig in 1992. I have been up and down the dial the last 20+ years, but this stop has to be the best ever. I am so honored to work along side this talented and venerable crew.
In my spare time I love to gather and restore junk. I am the original American Picker…snicker. I mainly enjoy entertaining my friends at my house for good food, drink, fun and conversation. Radio has been my passion since I took one apart on the bedroom floor years ago and it still drives my heart.
Share and Enjoy