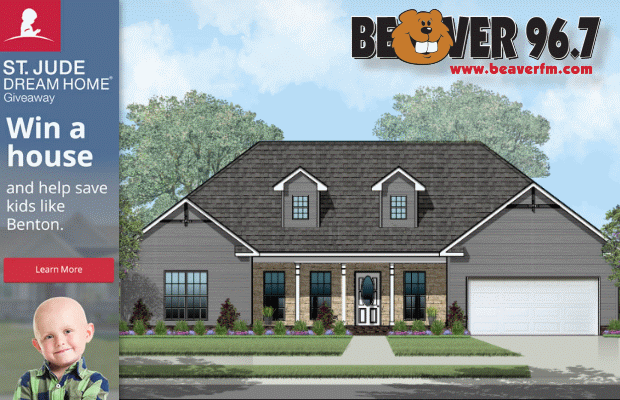 ST. JUDE DREAM HOME TICKETS ON SALE NOW!
Tickets for this year's St. Jude Dream Home are now on sale!  A $100 ticket gives you a chance to win a beautiful home, built by Sweets Design Build in McCoy Place in Bowling Green, with an estimated home value of $300,000!
BONUS PRIZE!
The Bonus Prize this year is a 2019 Ford Mustang, courtesy of Hunt Ford, Inc.  Get your tickets by August 4, 2019.
Tickets are available at BG Home Furnishings in Bowling Green, Houchens Industries locations, and Hunt Ford in Franklin.  Also available by phone at 800-834-5461, or go to DreamHome.org for information on reserving a ticket online.  (Giveaway date is August 18, 2019).
It's the St. Jude Dream Home Giveaway!  Thanks for helping St. Jude kids with the Beaver 96.7!
Kentucky Charitable Gaming License #ORG000162
Major Sponsors

Share and Enjoy