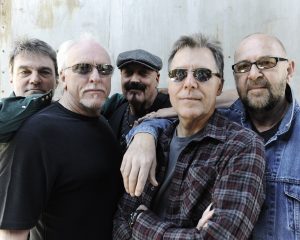 The Beaver is your concert connection, and we are thrilled to welcome home a legendary Kentucky band for a special holiday show!
The Beaver 96.7 and Clay Campbell Productions present "Exile: Hits & Christmas," Saturday, December 9th at the Capitol Arts Center! Exile will perform holiday favorites and many of their own country and pop hits from the 70's and 80's, like "Woke Up In Love", "Give Me One More Chance" and "Kiss You All Over".
This show will be held at the Capitol Arts Center, but tickets go on sale this Friday at the SKyPAC ticket office, and online at www.theskypac.com. Don't miss Exile, December 9th in Bowling Green. Presented by the Beaver 96.7!
---
About Exile:
Exile formed in 1963 looking to play small clubs in Richmond, Kentucky, but managed to top both the pop and country charts during their over 50-year-long career.  Their most successful hit, "Kiss You All Over" spent four weeks at the top of Billboard's pop chart in 1978.  In the early 1980's Exile started to focus on country music.  During their run on the country charts Exile has successfully had ten No. 1 singles including "I Don't Want To Be A Memory" and "Give Me One More Chance."  They have toured with acts including Aerosmith, Fleetwood Mac, The Oak Ridge Boys, The Gatlin Brothers and The Judds.  The 5 original Exile members reformed in 2008 and continue to tour today. Current members of the band include J.P. Pennington, Les Taylor, Sonny LeMaire, Marlon Hargis and Steve Goetzman.  Click here for more about Exile
Exile's hits include:
"Kiss You All Over," "Woke Up in Love," "I Don't Want to Be a Memory," "Give Me One More Chance," "Crazy For Your Love," "She's a Miracle," "Hang On to Your Heart," "I Could Get Used to You," "It'll Be Me," "She's Too Good to Be True" and "I Can't Get Close Enough."
---
Share and Enjoy