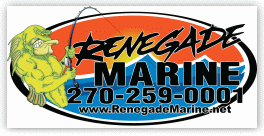 The Beaver is your concert connection, and we've teamed up with Renegade Marine for your chance to win tickets to see Dwight Yoakam at SKyPAC and dinner for two at Mariah's!
Tickets are on sale now for the "Sounds Of Independence" concert featuring Dwight Yoakam, Friday, March 17th at SKyPAC in Bowling Green.  Visit theskypac.com to buy tickets and get info on the VIP experience.
Text DWIGHT to the Beaver text line… 64636 …and you'll be entered to win a pair of tickets for the concert, along with a $75 gift card from Mariah's.
Text once every day to increase your chances of winning!
Deadline to enter the text contest is Tuesday, 2/28.  Winner announced Wednesday, 3/1.  CONTEST RULES.
Text DWIGHT to 64636 for your chance to win Dwight Yoakam tickets from Renegade Marine and Outdoor Center of Leitchfield, and the Beaver 96.7!
Share and Enjoy