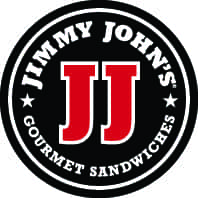 You're a Busy Beaver, so turn all that work into free food from The Beaver!  If you listen to The Beaver while you're at work, we wanna salute you with a slap of the Beaver Tail, and you could even win free food from Jimmy John's Gourmet Sandwiches to feed your hungry work crew.  All we need to know is where you work and some of the people who work with you.  Sign up using the form below to be an official Busy Beaver, and you could be a winner with Jimmy John's Gourmet Sandwiches… from your friends at The Beaver 96.7!
READ OUR PRIVACY STATEMENT.
Enter your information below and click Submit.
Unfortunately this form will not work with Internet Explorer, please use another browser; Safari, Firefox or Chrome are all supported. Thank you for your understanding.
Here are some important things you need to know about Busy Beavers before submitting your entry.
We will announce several Busy Beavers each week, and we will choose one at random to win the Jimmy John's food.
Each winner receives a certificate good at Jimmy John's for the 24 pack of new mini Jimmys, one pickle bucket, and 12 bags of chips.
We will contact the winner, using the email address provided on the entry form, with information on where and when to pick up the prize.
We keep the entries in a database, so no need to enter again each week.  Less work for you… yay!
Share and Enjoy